April, 2014
Boston Marathon
Alumni counselor Meb Keflezighi wins the Boston Marathon - first American to win the Marathon in 30 years!  "Boston Strong. Meb Strong." With those words resounding in his head through the closing miles, Mebrahtom Keflezighi won the 118th Boston Marathon, becoming the first American man to do so since Greg Meyer in 1983. There was an ironic beauty in the fact that, on race morning, Meyer was among those who wished Meb well. He told me, "You can do it," the newly crowned winner explained. "Make it happen."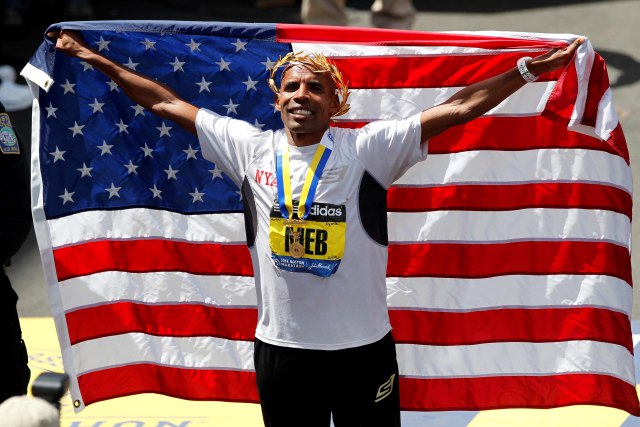 Alumni athlete Ryan Hall (running with Alumni Counselor Meb Keflezighi) takes 20th at the 2014 Boston Marathon.  Great job Ryan!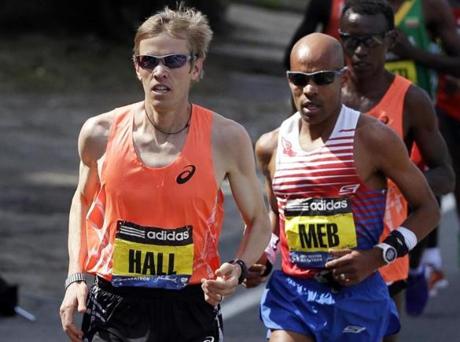 September, 2013
STANFORD INVITATIONAL:
Idyllwild alumni Emma Abrahamson 17:57 (far left of photo) and Steven Fahy 15:04 (far right of photo) of La Costa Canyon both finished 3rd in the seeded race at the Stanford Invitational and their teams both finished 2nd.  Tal Braude 15:29 (second from the left) of Torrey Pines HS finished 9th in the seeded race.  Incline Village girls team (from the Tahoe camp) finished 8th.  Great job by all.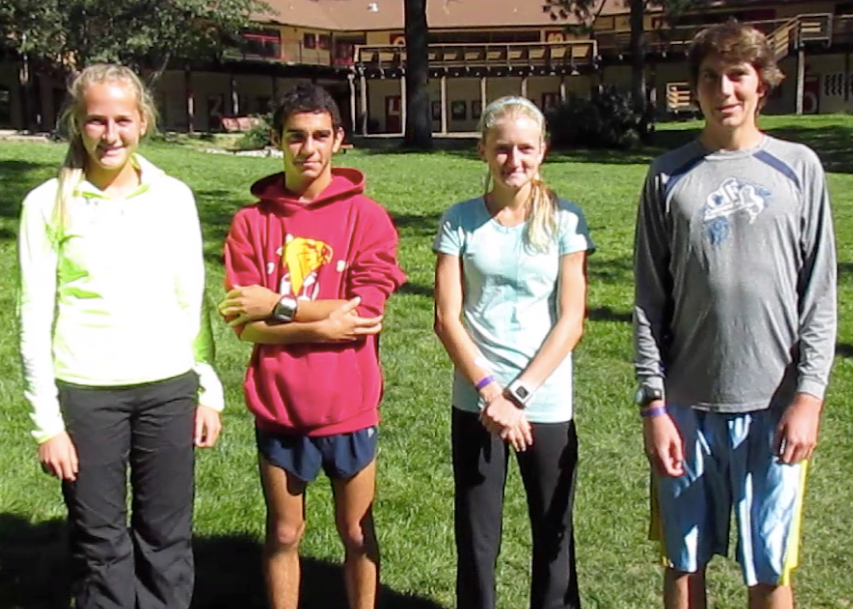 Tahoe Counselor John Lawson (UCLA)
Just returned from Poland for the Mt. Running World Championship in Krynica-Zdroj. Here is a picture near the 9K finish.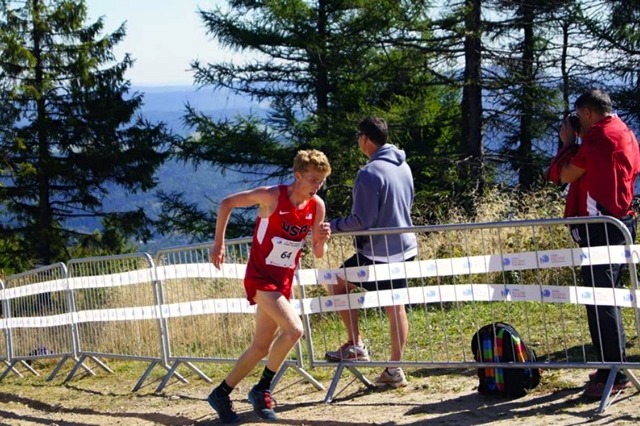 This is from the George Kyle Invitational in Flagstaff.
From left to right Runner's Workshop staff - University of Arizona (UA) Coach Mo Huber, Kauren Tarver (ASU), Program Director/Counselor Alec Fillmoor (Redlands), Miranda Kewley (ASU), Hanna Petersen (UA), and Skylar Tarver (Dixie State).  Hanna finished 9th running 17:35, Miranda in her first collegiate race finished 11th in 17:42, and Skylar set a 40 second PR to finish 15th in 19:40.  Great job by our staff!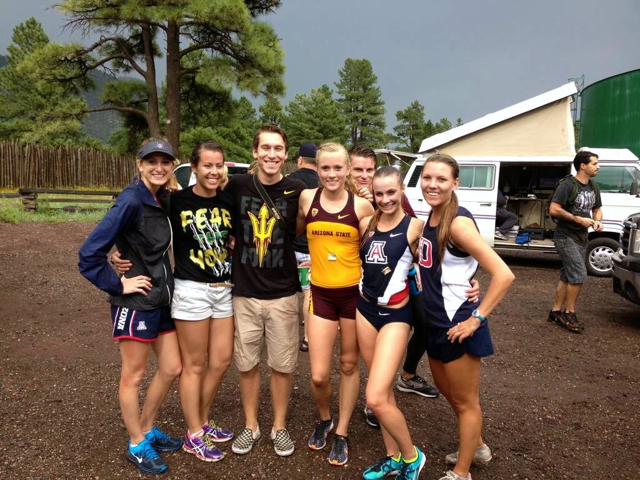 July, 2013
Rylee Bowen - Tahoe Alumni - AAU National Junior Olympics Champion in Detroit, Michigan and  Triathlon Youth Champion in West Chester, Ohio.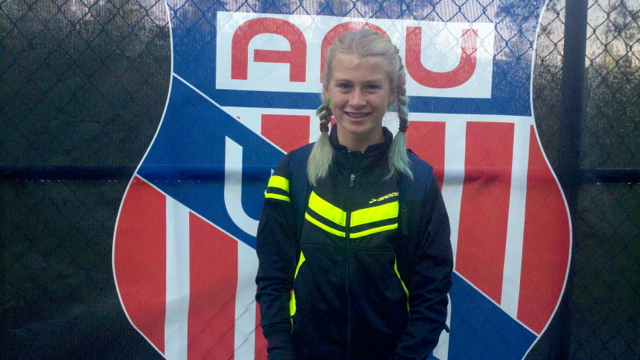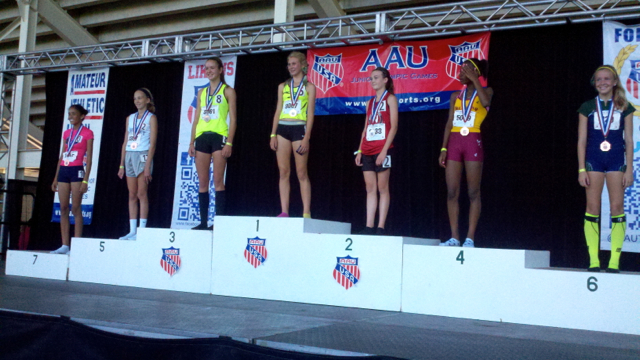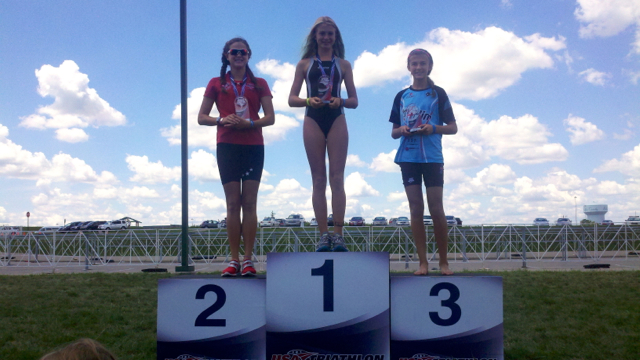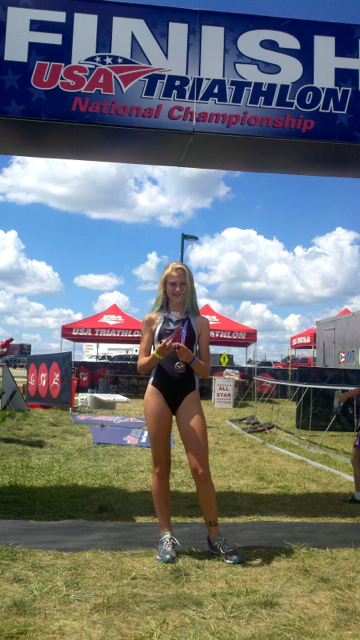 Rylee won the 3000 meters at the AAU National Junior Olympics in Detroit, Michigan (10:25) on August 3rd.  The next day she won the Triathlon Youth Championships in West Chester, Ohio.  It was a great weekend and I think she really enjoyed the experience. Link to triathlon: 
http://www.usatriathlon.org/news/articles/2013/8/080413-youth-recap.aspx
 Link to aau results:  
http://www.runnerspace.com/gprofile.php?mgroup_id=44531&do=news&news_id=167772
Best times of the year:  3000 – 10:09 1500 – 4:44 5000 – 17:57